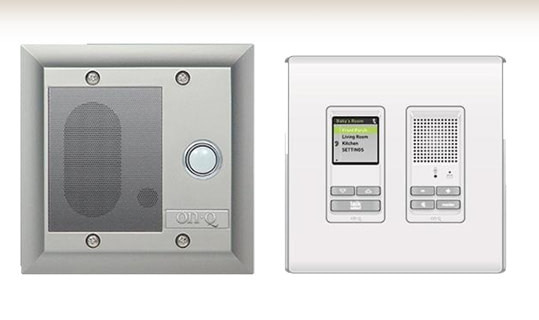 PA Systems
Murrey Installations installs and upgrades public address systems in commercial locations such as office buildings, retail locations, churches and schools, and we also install intercom systems in some of today's larger homes.
PA System Upgrades and New System Installation
We provide design and installation services for your PA system or intercom system throughout the Baltimore, Maryland area. With a focus on overhead zoned paging speakers by some of the top manufacturers, we provide commercial sound systems that make sure public address announcements are heard when and where they need to be.
PA Systems can be customized for:
Zoned paging system allowing pages to be made to specific areas of the building or campus
All-call for site-wide or emergency announcements
Telephone System Integration, which allows public address announcements to be made by phone, or dedicated microphone stations
Warehouses and manufacturing plants where noise levels can be challenging for public address systems
Background music
Time shift/class change tones, feedback eliminators, multi-page stacking, and other public address features
We also install and service home intercom systems from a variety of manufacturers, and can integrate these systems with other systems in your home.
Call us today at 410-527-1177 for information on public address system repair and installation, or home intercom system repair and installation.