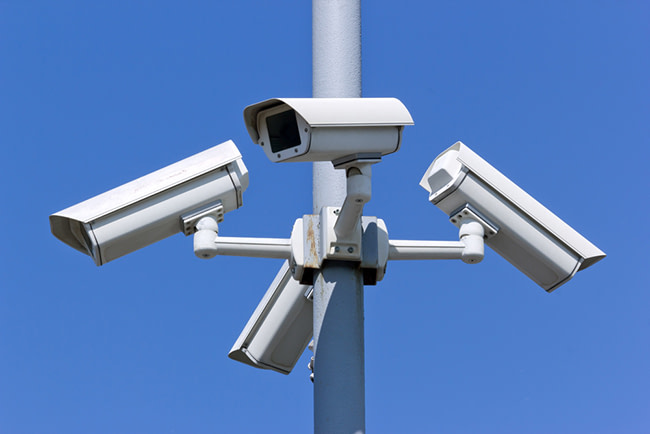 Commercial Surveillance Systems
Commercial video surveillance systems can go a long way in preventing theft and other crimes. You work hard running your business, so doesn't it make sense to let us work hard to help you protect it? Security cameras are typically placed outside in parking lots, along sidewalks, and at entrances. Inside your facility, cameras can be placed in the lobby area, and elsewhere throughout the building as necessary. While many security cameras are out in the open, we also place hidden cameras so that you can monitor for potential theft or wrongdoing by an employee or vendor.
Security Camera Systems
We can design and install security camera systems for a wide range of commercial locations, including:
Retail
Hotels/Motels
Restaurants
Banks/Credit Unions
Schools
Churches/Synagogues/Temples/Mosques
Medical Facilities
Office Buildings/Office Parks
Nonprofits
Warehouses
Long-term Construction Sites
Parking Lots/Parking Garages
And more
At Murrey Installations, we install new commercial video surveillance systems as well as upgrade legacy security camera systems to a state-of-the-art, IP based system, even at the enterprise level. Cloud computing means businesses can get top notch security systems without a large investment in IT resources. Video records can be stored in the camera, in the cloud, on-site on DVR's, NVRs and IT servers.
All of our video surveillance systems are remotely accessible for authorized personnel with multiple user access levels. That means you can check up on the video surveillance system day or night, from any location, using your smartphone, tablet, laptop, PC or other device. We can also set up the system to send you alerts for things you need to be aware of, such as someone trying to open the safe, or entering a restricted area.
If you're new to video surveillance technology, we'll walk you through it during an on-site visit to your location, and work with you to design a commercial video surveillance system that is right for your needs and your budget. We also offer leasing options to help you get the system that you require with an affordable payment plan.
Call the surveillance system company the Baltimore area has come to know and trust at 410-527-1177 today to get started.