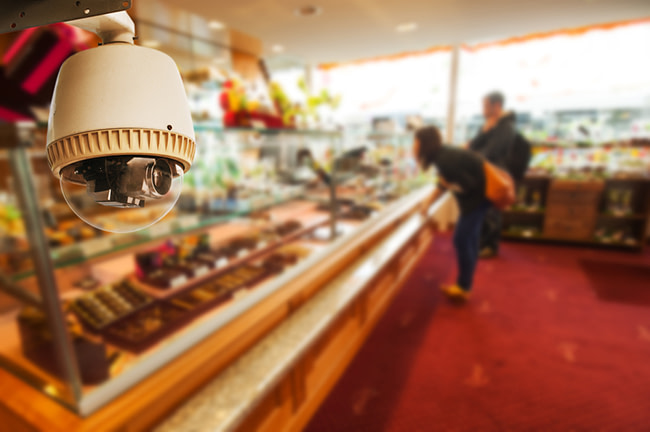 Business Security Systems
Murrey Installations designs and installs business security systems throughout the Baltimore region. Our business is protecting your business. In order to provide the best security system in the industry, we recommend Honeywell Security Products with available remote services, or DSC's PowerSeries expandable hybrid security, but we will install security systems from any manufacturer you choose.
From intrusion detection, temperature detectors and smoke detectors, to video surveillance, we've got your business security needs covered. All of our commercial security systems come with remote access capability for authorized personnel.
Central Maryland Alarm Company
We are also an alarm company providing business security monitoring 24/7. Our central monitoring station is located nearby in Cockeysville. We provide commercial security systems and alarm monitoring for the greater Baltimore region.
Some of today's business security systems come with a variety of system administration software suites that include Remote Diagnostics, a set of issue resolution tools that offers remote diagnostic, inspection and maintenance capabilities to fit a range of industry needs. In addition to supporting remote management, it also supports remote upgrades to the system to ensure users have access to the latest upgrades.
Our business security systems are designed to serve non-technical end users. In other words, you don't have to be a computer whiz to get things done. Whether your HR manager needs to change employee codes without having to go to individual doors, or a security officer wants to monitor alarms via a system dashboard, these systems come with step-by-step instructions and mobile connectivity with user-friendly, easy-to-use applications.
Commercial grade wireless technology provides the ultimate in systems reliability for end users, and the newest detectors offer 128-bit AES encryption, high transmission ranges for reliable communication within up to a 1.25 miles line of sight and TDMA synchronized communication technology to prevent message collision.
Our IQ Certified * installers insure that your business will not only be completely safe and secure with your security system, but you will receive top-notch service. We also offer leasing options to help you get the system that you require with an affordable payment plan. Call us today at 410-527-1177 to learn more about our business security systems and alarm monitoring services.
*IQ Ceritifed Security System Installation and Monitoring In order to earn IQ Certification, Murrey Installations had to undergo a rigorous evaluation by the IQ Certification Board, made up of security, law enforcement, fire, state regulatory and insurance industry representatives. Throughout the application process, companies must demonstrate that they adhere to the IQ Certification Program's strict Policies and Guidelines. We also need to earn re-certification on a regular basis.