The Value of Video Surveillance Systems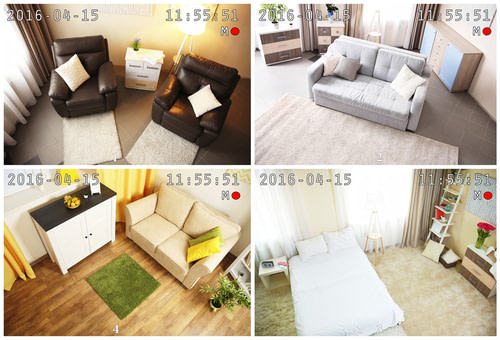 The Value of Video Surveillance Systems
If you're looking at all of the options in video surveillance systems, from security cameras to DVRs to remote access, you're making a wise choice. Not only do these systems deter would-be criminals, but video surveillance systems, especially, can help catch a thief.
Just the other day, a neighbor posted video on our neighborhood website of a man who had walked into her driveway in the middle of the night, and shone a flashlight into two vehicles parked in the driveway. One of her security cameras is pointed at the driveway, while others are at the front door and patio area. Lucky for her, he didn't see anything of interest, and walked on to the next driveway. On the same neighborhood website, a neighbor one street away, posted that someone smashed a window of her car and took her purse. Both neighbors filed police reports, but neighbor #1 was able to provide police with a video of the suspect.
The video neighbor #1 posted was shared widely prompting other neighbors to make sure they locked their cars and removed valuables. That video was enough for police to step up patrols in the area, and sure enough, they made an arrest two nights later. The suspect matched the person seen in the video, and his prints matched prints lifted from the car with the smashed window.
Even though neighbor #1 didn't fall victim to crime, she helped catch a thief, and helped put other neighbors on the alert.
Aside from catching a criminal in the act, your home's video surveillance system can help you see who is at the door before you answer it, as well as let you see that the kids got home safely or someone left the dog out. You can even check your video surveillance system to see if you left your briefcase or purse at home. Check the video from the time you left for work – were you carrying the purse or briefcase?
Security cameras can be placed both outside your home and inside, allowing you to monitor activity in the driveway, at the front door, around back by the patio and pool, as well as inside at the door, on the stairs, near the gun safe, etc. Today's DVRs and NVR IP systems are easy to use and you can gain access to live video or recorded video through an app on your smartphone or laptop. This effectively gives you access to the system 24/7, no matter where you are.
Professionally installed video surveillance systems are cost effective. If you experience a burglary, vandalism or other damage or loss, the video will help persuade the insurance company it's a covered loss and will prove invaluable to the police and your neighbors. In addition, hiring professionals to install your video surveillance system, including security cameras and video recorders means trained technicians will get it right the firs time. They will also provide technical support and maintenance.
Murrey Installations can design and install a video surveillance system at your home or business that is tailored to your needs and budget. We can recommend home video surveillance systems from our preferred manufacturer Hikvision, but we will install systems from any manufacturer you choose. We install new video surveillance systems, as well as upgrade legacy systems.
Call Murrey Installations today at 410-527-1177 to get a free estimate for installation of video surveillance and home security systems. We also provide 24 hour local alarm monitoring to protect your property at all times of the day or night. We serve homeowners and commercial clients in Baltimore, Baltimore County, Harford County, Anne Arundel County and Howard County.
Category:
Surveillance Systems